Literature of the People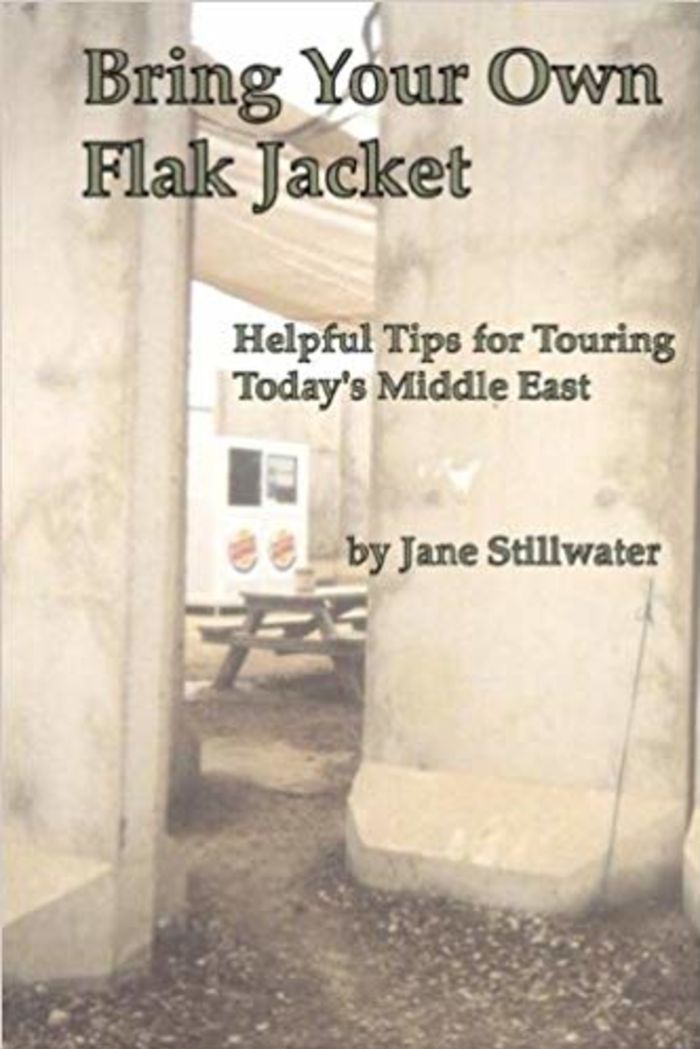 Jane Stillwater is an author, activist and journalist, and has been an internet blogger since 2000 -- possibly the first political blogger ever. She also wrote "Bring Your Own Flak Jacket: Helpful Tips for Touring Today's Middle East," a book about her adventures in Afghanistan, Mecca, Palestine, Egypt and while being a war correspondent in Iraq. In addition, she has written three murder-mysteries plus "Mecca & the Hajj: Lessons from the Islamic School of Hard Knocks," a rather humorous account of her experiences in Mecca.
Stillwater has also visited and written articles about such exotic places as North Korea, Antarctica, Burma, Ukraine, South Africa, Syria, Tibet, Iran and Washington DC. She currently lives in Berkeley, CA.
[Jane Stillwater Books]]https://www.amazon.com/Jane-Stillwater/e/B00IW6O1RM)