Poetry of the People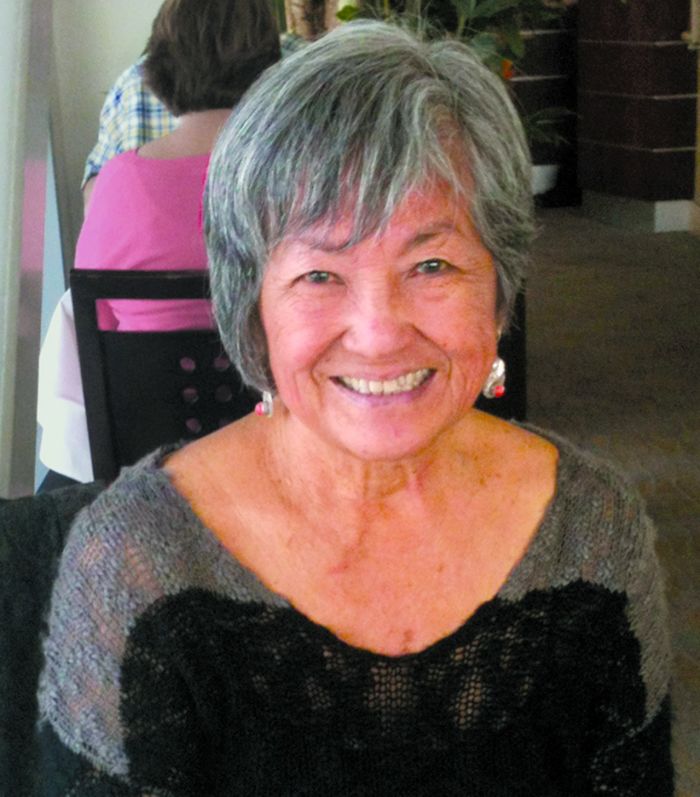 We eat chicken feet and we are not dead
Our bowls are rimmed with bats and fire flies
Our feet pedal sewing machines making blue denim jeans
We march in Chinatown protesting discrimination
Corona virus has no yellow skin nor brown eyes
We are delivery workers, doctors, dancers, actors
Our ancestors memorized the number of doors and windows in the
 home village, whether our fathers had more than one wife

Our foremothers sold their bodies to feed their children
Ah Bing cultivated wild and sweet cherries in Oregon,
 disappeared in China

We make masks and we don't hide
We fight for Asian American Studies
Agitating for inclusion is a political act
We strike for higher wages, rest periods for our aching backs
We are immigrants at home all over the world
We are natives, born in Eureka, Augusta, Oakland, Phoenix, Flushing
We dispense herbs, make soup to heal our bodies
Harvest chrysanthemums, grapes, pea shoots, taro
Oh yeah, we yakety yack, we jitterbug and jive, play flutes and drums
We dream and we braise and steam and we write
We eat chicken feet and we are not dead.
Nellie Wong reads "We Eat Chicken Feet and We Are Not Dead"
Nellie Wong reads "Sounds in the Night," Thursday August 31, 2017, at The Poetry Center, San Francisco State University. The full program features Wong's complete reading, a reading by Genny Lim, and a conversation between both poets and their audience. Full program at Poetry Center Digital Archive: Wong & Lim
.
Corporations, our country they do run. A Democratic one, I know of none!
It's our jobs, India & China are receiving. NAFTA, GATT & WTO, oh so deceiving!
Bankrupt our country, they are quickly making. Our public resources, privatized & ripe for the taking!
Big business Nine, the people naught. A Supreme Court with so little thought!
Standardize and trivalize our public education. Intelligent thinking, that's held under suspicion!
Freedom, Justice & Civil Rights we once cherished. The Patriot Act and now they are banished!
News media cheer corporate greed & wars. Freedom of speech quashed as advertising soars!
Indians, slaves, Rwandans, Armenians & Jews, Genocide victims all. Joined now by Palestinians, Haitians & Iranians, War Crimes I call!
World war, Cold war, Drug war, Terrorist war. Neverending war or just plain addiction to war!
Government officials just act like mindless sheep. But there is no outcry, the people seem all asleep!
Reagan-Contras, Bush-Noriega, Clinton-Waco, Bush-Osama & Bush-Saddam, this is all wacko!
Patriotic duty to support wars on Afghanistan & Iraq. Tortues and war crimes are suddenly back!
Even when evil people seize one's Government. Yet you still wave the flag with endearment!
Are you a good patriot or perhaps a damn traitor? But in the end, each of us will face our maker!
9-11 attack done by Osama or was it run by Bush? Investigate yourself, it's another clandestine ambush!
Jobs, social programs, freedoms gone, Replaced by slavery & Police State! Middle class, please look closely at the Third World, It's soon to be your fate!
Reagan, Bush, Clinton & Gore, Bush-Cheney & Kerry are just more!
Corporate owned, the Repulicrats are all the same. So I'm voting for Nader, as otherwise I'd just be insane!
Today, March 19, 2020, marks the 17th anniversary of Shock and Awe, the most recent imperialist assault on Iraq by the United States. Even as we struggle in these times, we must recognize that we do not struggle alone. That there are those worldwide that ache and cry out for peace. And that we, as children of empire, are in a unique and powerful position – to create that peace. I dedicate this piece to my veteran comrades, including but certainly not limited to Emily Yates, Matthew Hoh, Mike Prysner, ryan endicott, Daniel Lee and Mike Camp.
On a jungle wall, in embittered scrawl – these words shouted out to the fall… We are the unwilling lead by the unqualified doing the unnecessary for the ungrateful
in the cradle of civilization – savage acts from the "civilized" is this where we die?
on a dirt road – kicking up dust –