Endorsements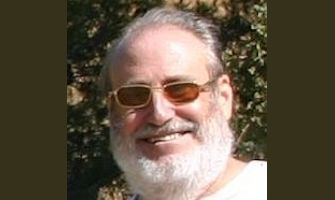 Social Justice Advocate and Web Designer
---
"
I am longtime friend of Michael since our days with Nuremberg Actions at the Concord Naval Weapons Station. I host several of his websites. I, Daniel Zwickel ben Avram, am a longtime social justice activist, vegan, muscian, web designer and progressive webhost . I am Daniyal Shakur Mujmaea bin Ibrahim, bin Jann (Daniel, son of Jean, son of Abraham and grateful for the many blessings I enjoy) I've been designing, hosting and maintaining Websites, free of charge for the peace & social justice community with my domain, PeaceHost.net ("Saving the World, One Webpage at a Time") since before the turn of the century! Your patronage allows me to continue volunteering my services.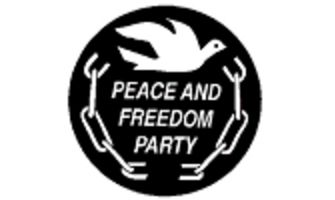 ---
"
The Peace and Freedom Party is committed to socialism, democracy, ecology, feminism and racial equality. We represent the working class, those without capital in a capitalist society. We organize toward a world where cooperation replaces competition, a world where all people are well fed, clothed and housed; where all women and men have equal status; where all individuals may freely endeavor to fulfill their own talents and desires; a world of freedom and peace where every community retains its cultural integrity and lives with all others in harmony.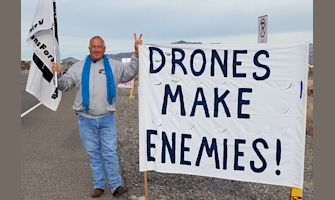 Veteran For Peace - San Luis Obispo
---
"
I have known Michael for 5 years and have attended numerous peace actions and protests against illegal wars with him in that time. We have also been arrested together several times while working for peace and I give my full support to Michael in his endeavor to run for congress.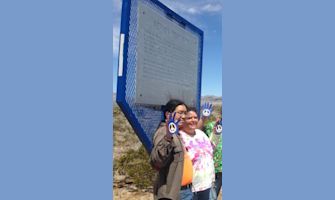 Manages Las Vegas Radical Mental Health Collective and Nevada Desert Experience
---
"
Michael is a good friend to stand with at demonstrations and cause peace with. I appreciate his mind with its fiery insights and his big heart with its kindness. I see him as a force of good for the world, and I endorse him as full of integrity, generous values, and compassion. I wish all leaders were like him. As for me, I make zines and help run the Las Vegas Radical Mental Health Collective and Nevada Desert Experience while living in community with the Las Vegas Catholic Worker. Please join us in the desert to stop drone warfare and nuclearism while refreshing our spirits on the Sacred Peace Walk.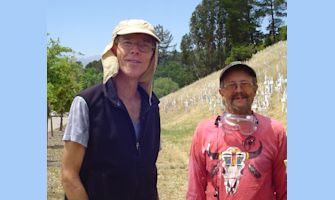 Founder of Crosses of Lafayette
---
"
"I met Michael when we first started planting crosses to represent the soldiers dying in Iraq on the hillside across the BART station in Lafayette. The peace installation is called the Crosses of Lafayette. To this day 4000 crosses remain as a protest against forgetting. When a retired Corporal knocked down our sign that states the number of US soldiers who had died in Iraq Mike immediately went and put the sign back up. Mikes effort is symbolic of his never ending dedication to a call to action. I endorse Michael for Congress. We need to seriously consider electing representatives that stand up for sustainable policies that the corporate news will not even discuss. "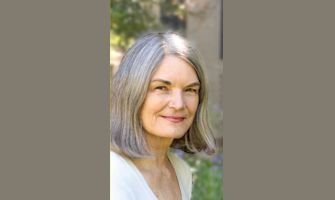 Green Party
---
"
Yes, I am happy to endorse you for Congress, District 11 in 2020. I've checked out your website and your business card. You list and say so many necessary things, PLUS you've been actively engaged in organizing to bring those things about: peace, justice, ecology. Thank you for running! Laura was a founding member of the Green Party County Council in Alameda County and a co-founder and managing editor of the state's Green Party newspaper, Green Focus. Laura has kept the Green Party and progressive issues in the public's attention by running for State Controller in 2002, 2006 and 2014, Governor in 2010 and congress 13th District in 2018. www.cagreens.org, www.evolve-ca.org, www.venezuelanalysis.com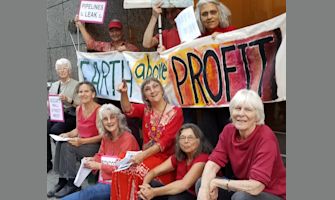 Nevada County Peace and Justice Center
---
"
I am a long time peace activist and retired social worker. I'm proud to say that that I have known Michael Kerr for ten years and during that time we have worked together for peace and justice. environmental health, immigrant and Native American rights, and economic justice. Michael is a man of deep integrity who speaks out and stands up for what he believes to be right. I am delighted to have stood next to him as well when arrested with him for peace and justice in the world. (Center Person in Photo)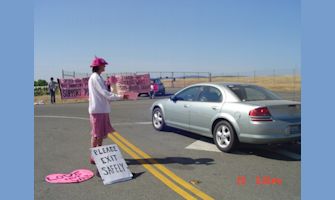 Code Pink
---
"
Michael Kerr has been on the front lines of peace & justice movement for decades. He's hard working and committed to working for progressive change. I am very honored to support this courageous effort of his.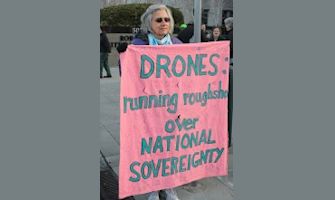 Peace & Justice Activist
Pamela Osgood
---
"
I am a retired ESL teacher and a lifelong worker for peace and justice, the environment and animal rights. I have known Michael for more than nine years. He is a man of great integrity, a man of principle, and a kind, gentle, caring soul. He would make a terrific representative because he cares deeply about making the world and this country a mre livable and just place to live. I endorce him whole heartedly.